Virtual R7 Judging Course (current judges only)
January 23, 2021

-

January 24, 2021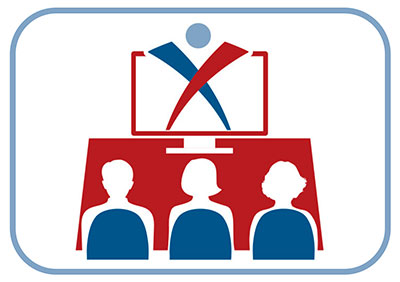 RETURNING judges within Region 7 will be participating in a virtual clinic taught by Valere Binet.
For more information, please email:
Regional Technical Committee Chair:  Valere Binet
Judges Coordinator:  Barry Peterson
USAG REGISTRATION (CLICK HERE)
The Acrobatic Judges Course and Recertification Exam are created as the final step in preparing and testing the knowledge of judges for the upcoming competitive acrobatics season. A201 are virtual courses followed by an online exam.
The A201 virtual course and exam will cover Acrobatics Gymnastics JO Code of Points, Acrobatics Rules & Policies, relevant Technical Updates, and any additional information provided within the virtual judges course. This course and exam will be updated annually based on rule changes for the upcoming competitive season.
Planned Schedule
Region 7: January 23-24
(Please note that you will be receiving Zoom links for each of the above course sessions.)
Exam Information
It is a multiple-choice exam. No pictures or videos are included in the exam. This exam may take up to an hour to complete.
This Is An Online Event!
Online courses are a great way to complete courses on your own time and on your own schedule.
Registration
Click the button below to register for the A201 Acrobatics Regional Judges Annual Course. The registration for the Recertification Exam will be available on Sunday following the completion of the virtual course. You must be logged in order to register. (user name and personal password—which you created).Haven't created a username and password? Click here.
YOU MUST BE AT LEAST 18 YEARS OF AGE AND A PROFESSIONAL MEMBER TO TAKE THIS COURSE.
Who Is This Course And Exam For?
This course serves as the final step in renewing judging certification for the upcoming season. Judges must attend the virtual judge's course AND complete and pass A201 to earn active acrobatics judging certification for the current season. A201 is a mandatory annual course and exam for any returning/current Acrobatic Gymnastic Judge.
Although, the A201 course and exam are open to all professional members, completion of the A201 exam in and of itself does not qualify an acrobatics judge. An individual must also complete the virtual portion of the course as well. Additional requirements may also apply, especially in the first year of judging. Please reference the Acrobatics Rules & Policies for complete judging certification criteria and progressions.
Fees
Dependent per region, you will pay the region separately
USA Gymnastics University
Upon completion of this course, members can print out a certificate under 'Course History" on their USA Gymnastics "My Profile" page.