EAGC Acrobatics Meet (USAG Sanctioned)
April 17, 2021

-

April 18, 2021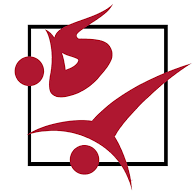 SPRING IT ON!
Region 7 Local Meet Hosted by EAGC
---
Saturday, April 17 – Sunday, April 18
---
International Elite Acro will run the livestream for the competition.
---
To ensure we are within COVID guidelines, the number of spectators will be limited to 3 per athlete during their competition session. To clarify, sessions are defined as follows:
Session 1 – Saturday (rotations 1, 2, 3)
Session 2 – Sunday morning (rotations 4, 5)
Session 2 – Sunday afternoon (rotations 6, 7)
ROTATION SCHEDULE (as of 4/16)
ROTATION SCHEDULE WITH ATHLETE ARRIVAL TIMIMG (as of 4/16)
---
Meet Photos Will Be Posted To R7AU SMUG MUG SITE
Information on how to access the photos will be provided at the meet to those in attendance.
---
Overflow Parking: 
ARS Rescue Rooter

Delaware Elevator 

H & C Heating & Cooling 

Please do NOT park in Stone Action granite counter tops